Treasury Management Services
With a broad product suite and highly experienced professionals, our treasury management solutions can help your business run more efficiently by optimizing working capital, speeding up receivables, and simplifying expense management.
Our Approach
Accelerating your business' cash flow cycle is extremely important. At Vast Bank, we have the tools and processes to help you collect money faster, keep it longer, make it work harder, and manage it more efficiently.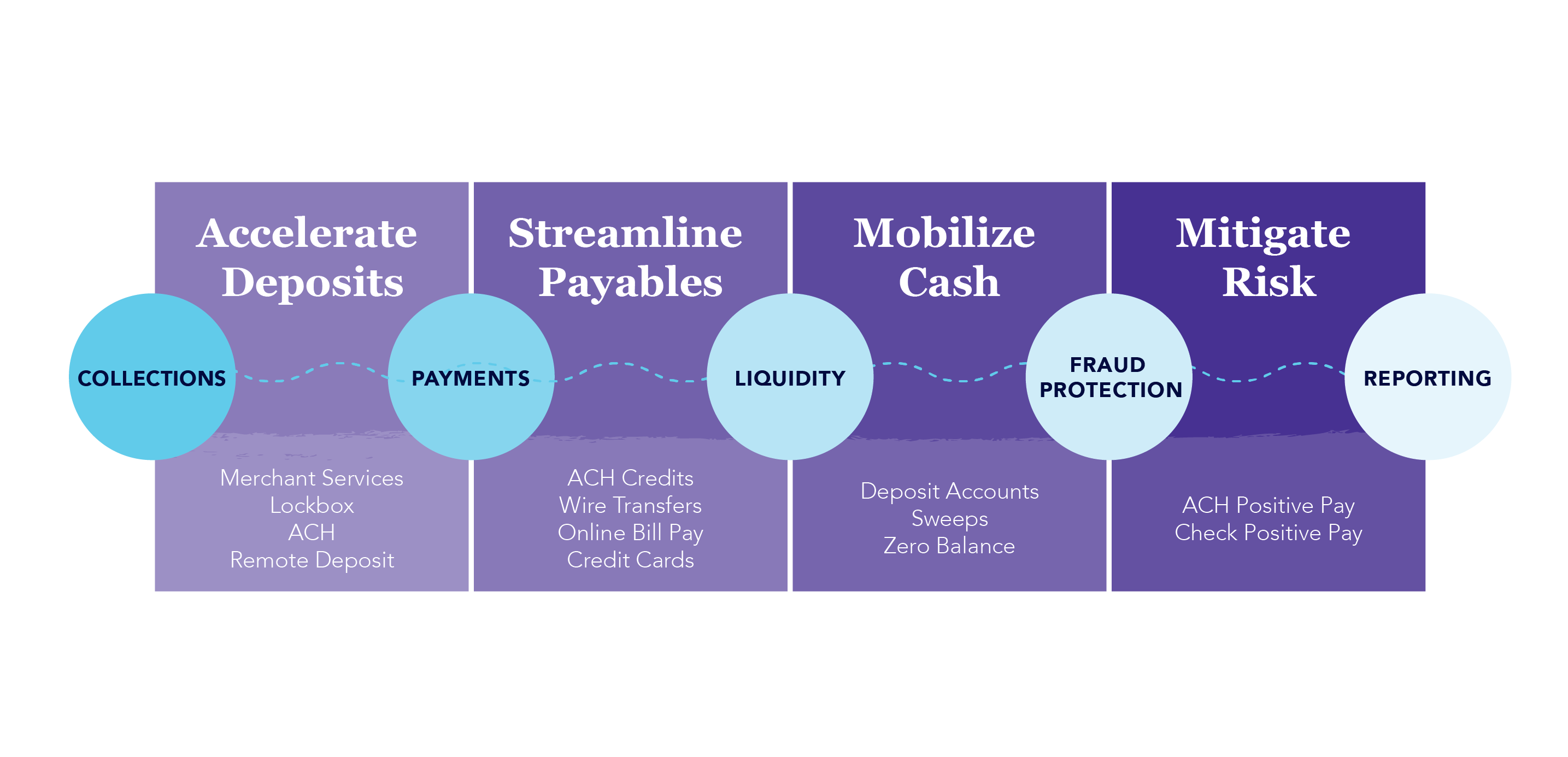 Our Service Guarantee
Vast Bank offers corporate treasury services to meet the cash flow needs of any sized company. More importantly, our products and services are backed by local Vast Bank Treasury Management professionals who are available and nearby when you need them.
Our Products
Merchant Services
Lockbox
Remote Deposit
ACH
Wire Transfers
Business Bill Pay
Business Credit Cards
Positive Pay
Account Sweeps
Zero Balance Accounts
Commercial Deposit Accounts