You can access your account online by visiting vast.bank and selecting Online Banking.
To enroll in online banking, you will need to call 844-825-5399 between the hours of 8:00 A.M. – 5:00 P.M. Monday through Friday. You can use the same username and password on vast.bank and for the Vast Bank app.
To access your account online, complete the following steps:
1. Visit the Vast Bank website at https://www.vast.bank/ and select Online Banking.

2. You will be redirected to the Online Banking Portal. Enter your Online Banking ID and click Submit.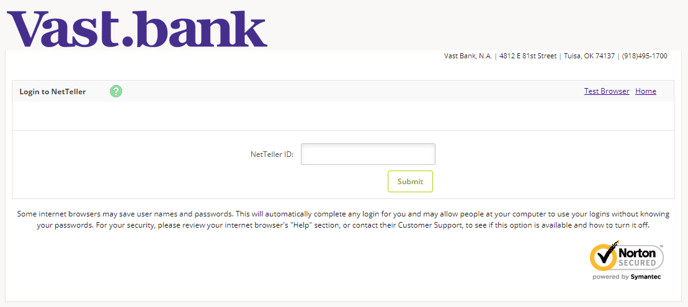 Don't have an online banking ID? That's okay. We can help. Call us at 844-825-5399 and we'll get you the info you need.