View transactions by selecting the Options menu next to the account, then select Transactions.
To view your transactions with Online Banking, complete the following steps.
1. Log in to Online Banking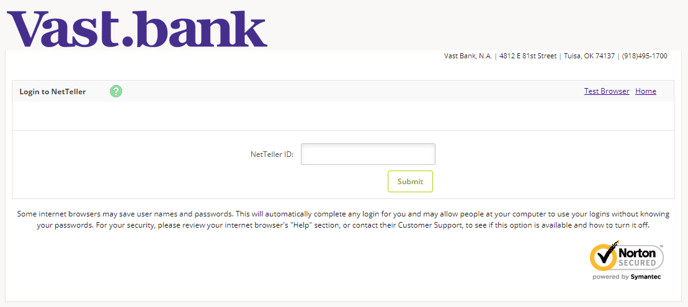 2. Click on My NetTeller and then select Accounts. Scroll down to Deposit Accounts.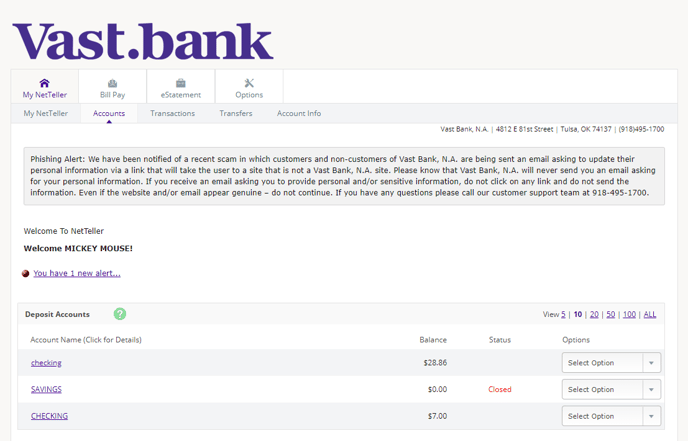 3. Click on the Select Option drop down menu and select Transactions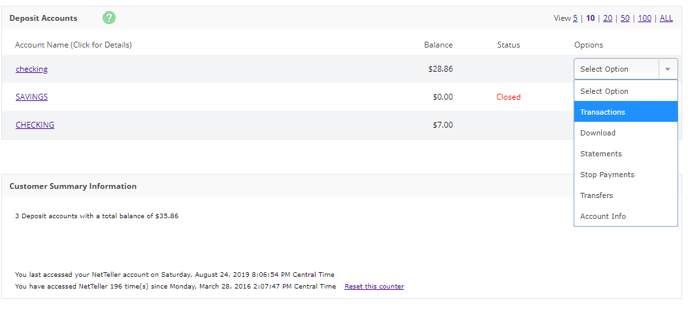 Don't have an online banking ID? Let us help.
To access your accounts in online banking, you will need to go through a simple enrollment process over the phone. Simply call Vast Bank at 844-825-5399 to get started.