You can deposit money into your account at any Vast Bank branch or by using the Vast Bank Mobile App.
There are a few options for depositing money it into your checking account:
Deposit cash or check in person by completing the transaction with a bank teller at any Vast Bank location. You can find the nearest Vast Bank Branch using our online branch locator.
Deposit cash at an ATM. Through our partnerships with the Allpoint and Transfund ATM networks, Vast Bank customers can access over 56,000 ATMs worldwide. Use the ATM Locator to find an Allpoint or Transfund ATM nearest you.
Deposit a check on the Mobile App
How to deposit checks with the Vast Mobile Banking app
Open the app, use your fingerprint to securely sign in and select Deposit Checks.
Sign the back of the check and write "For deposit only at Vast Bank".
Take photos of the front and back of the check with your smartphone — just select the Front of Check and Back of Check buttons.
Select the account to receive the deposit, enter the amount and tap Continue.
After confirming the details, tap Submit.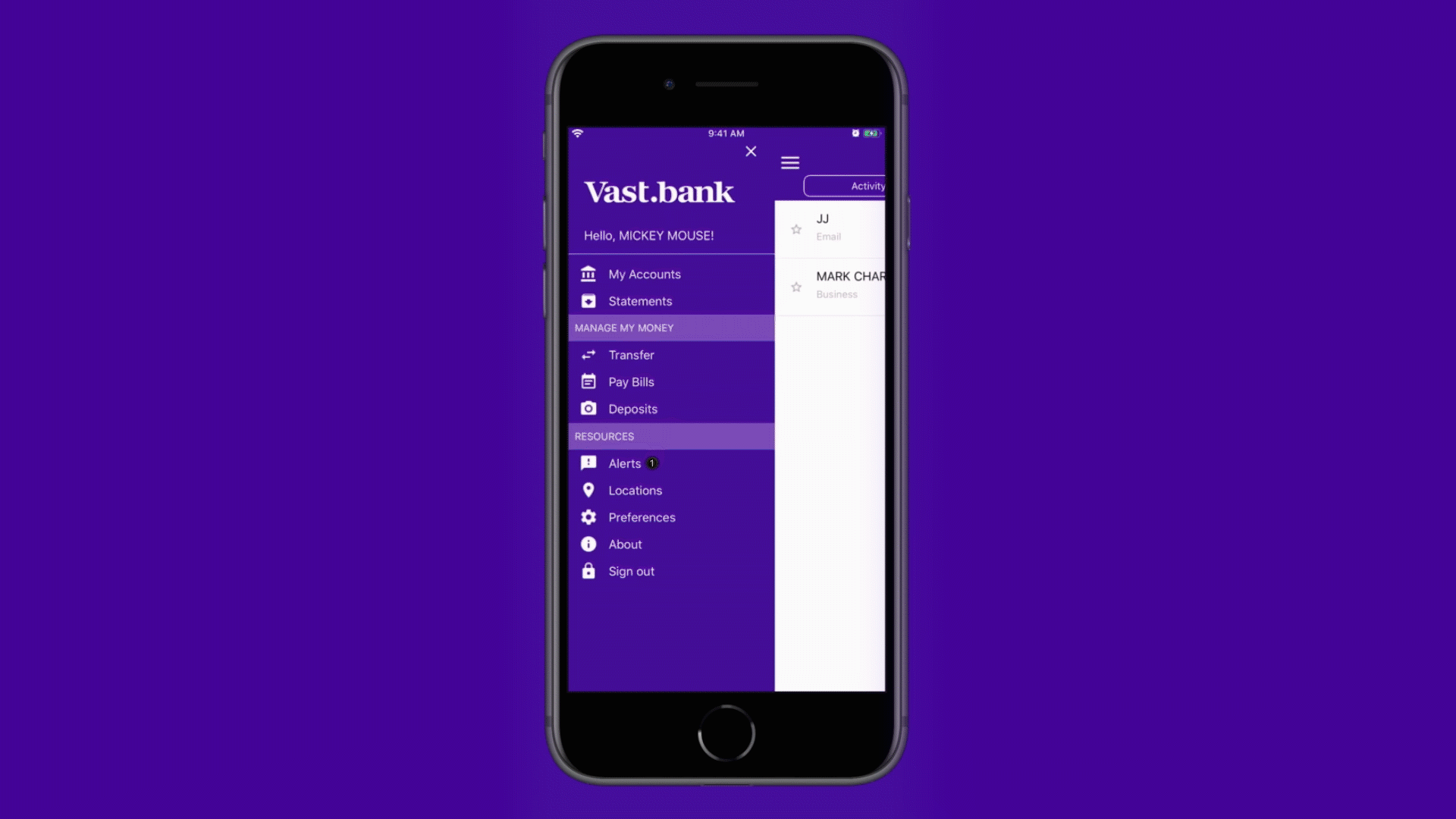 Helpful Links:
Get the Mobile App for Apple iOS Device
Get the Mobile App for Android Device
Learn more about how Mobile Banking Works
Cash Funds Availability
Cash deposits are usually available immediately if you do them during business hours. If you make your deposit through the ATM or night deposit box after the bank has closed, your funds will most likely be available at the start of the next business day.