You can transfer money to a person using the Vast Bank Mobile App or through Online Banking.
How to Transfer Funds with Online Banking
Select Transfers from the drop-down menu next to an account.
Select the From and To accounts from the drop-down menus. Enter the Transfer Amount, Frequency, and Date of the Transfer.
Transfer can be setup as one-time(for today's date or a future date) or recurring payments.
Click Submit to complete the transfer.
Tip: To access your Online Banking account, visit the Online Banking Portal and enter your unique NetTeller ID. If you do not have an ID, please call 844-825-5399 or visit your local branch.
How to Pay a Person on the Mobile App
Send and receive money with almost anyone who has a mobile number or email address. Pay rent, mortgage, utilities, credit card, auto and other bills or set up recurring auto payments and let us do the rest
To Pay a Person on the Mobile App:
Login to the mobile app
Tap the Menu and Select Pay Bills
To Pay a Person, Add a New Payee and Select Person for Payee Type
Enter Payment Method details and select Submit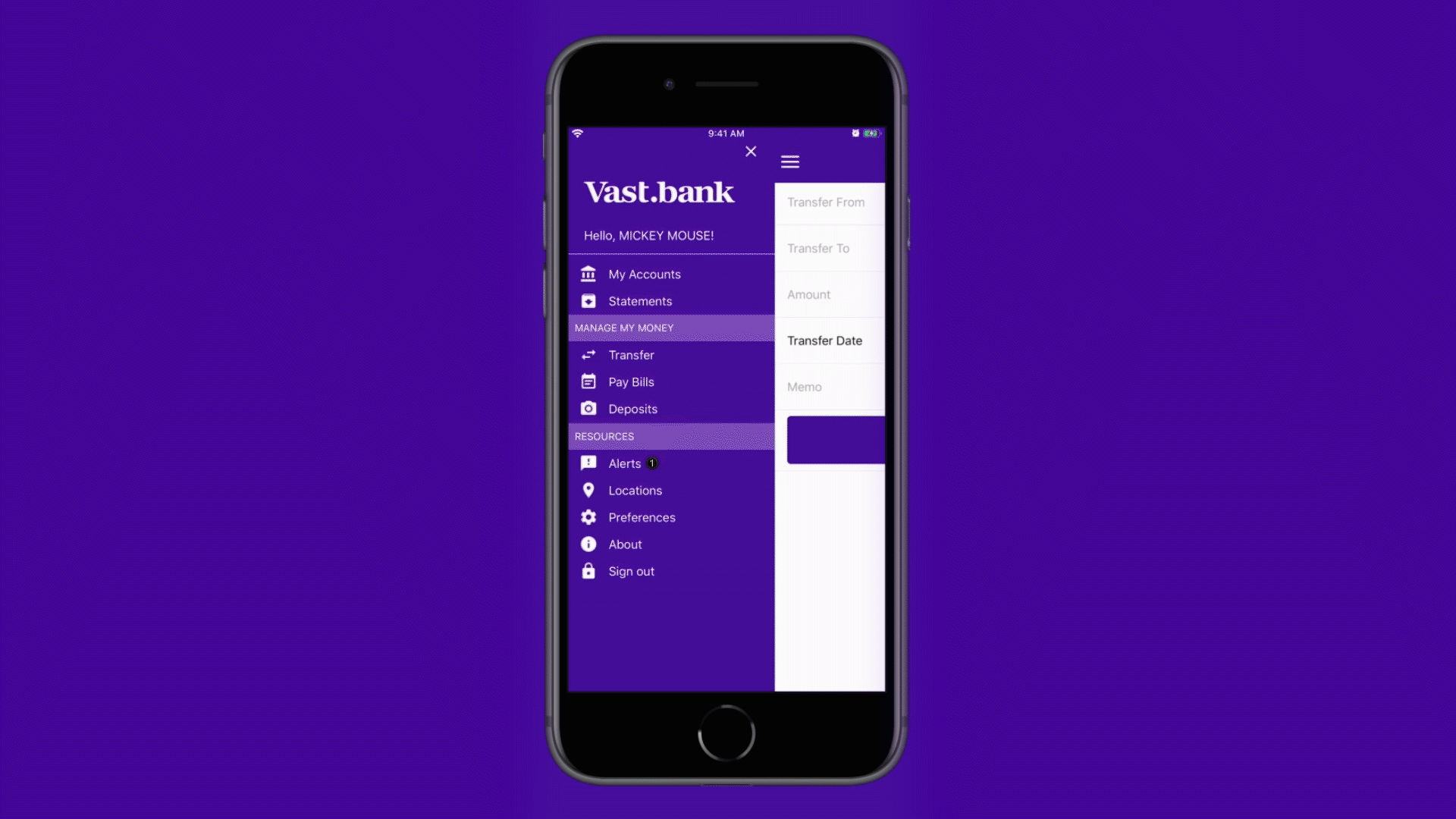 It takes just a few taps to master the Vast Mobile app and start managing your credit card and bank accounts the same way you do at vast.bank. Just download it on your mobile device and use your same vast.bank sign-in.