Open the Vast Bank app and select Deposit Checks
How to deposit checks with the Vast Bank app
Open the app, use your fingerprint to securely sign in and select Deposit Checks.
Sign the back of the check and write "For deposit only at Vast Bank".
Take photos of the front and back of the check with your smartphone — just select the Front of Check and Back of Check buttons.
Select the account to receive the deposit, enter the amount and tap Continue.
After confirming the details, tap Submit.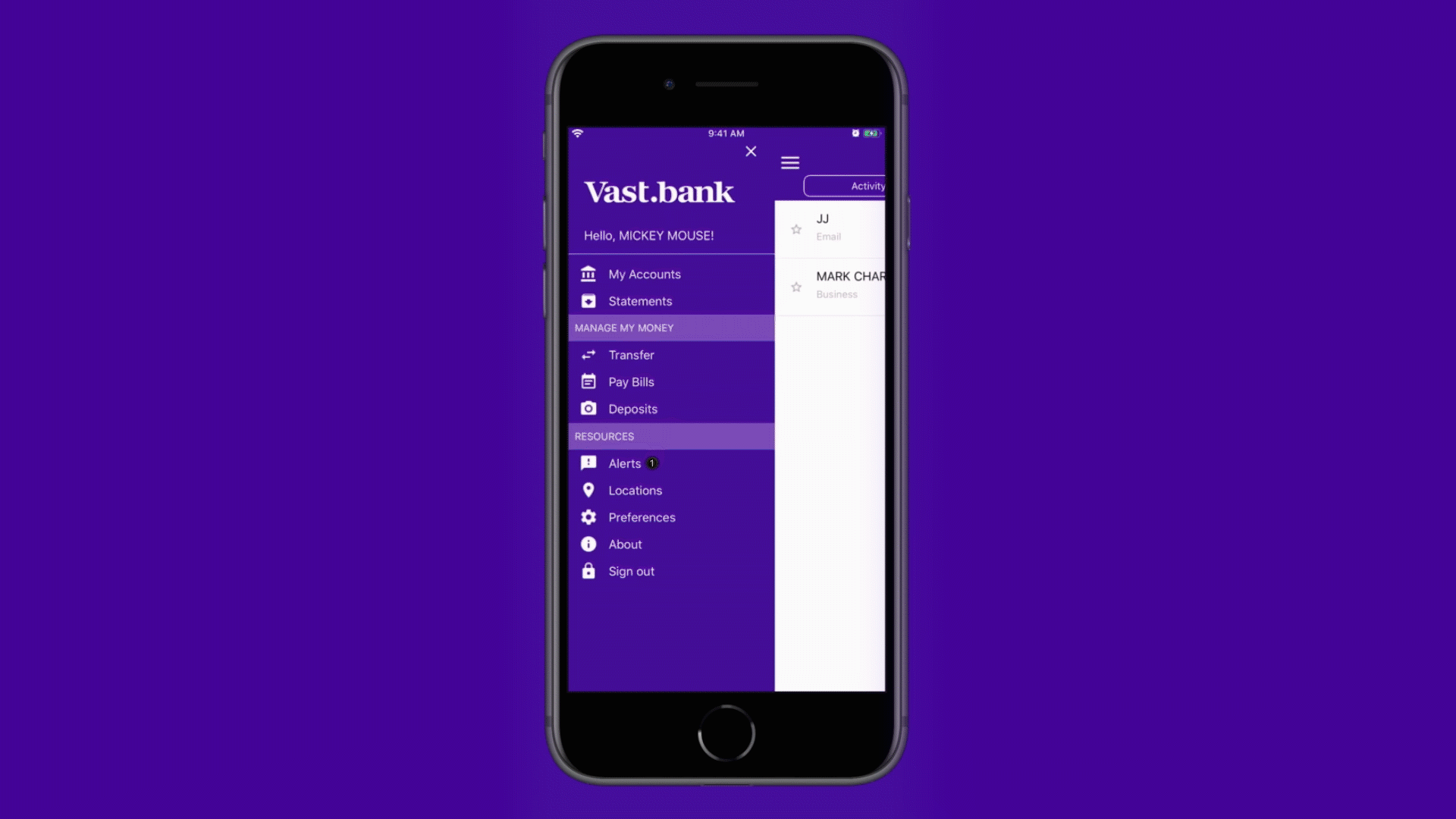 Helpful Links:
Get the Mobile App for Apple iOS Device
Get the Mobile App for Android Device