Securely access your accounts with the Vast Bank app on the App Store and Google Play.
It takes just a few taps to master the Vast Bank app and start managing your credit card and bank accounts the same way you do at vast.bank. Just download it on your mobile device and use your same vast.bank sign-in.


Try the most popular mobile app features
Pay a person or bill
Send and receive money with almost anyone who has a mobile number or email address. Pay rent, mortgage, utilities, credit card, auto and other bills or set up recurring auto payments and let us do the rest.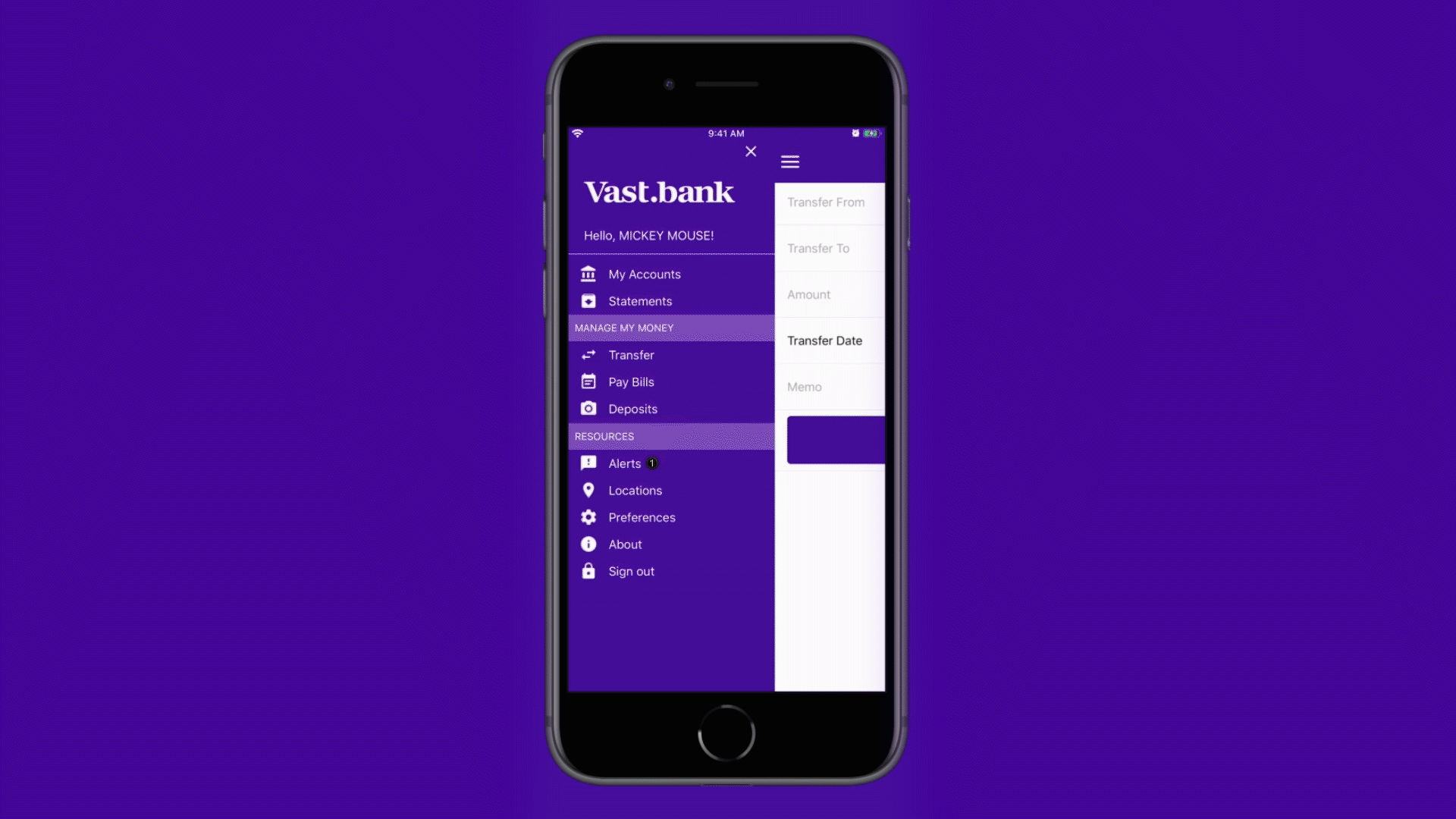 Make a transfer
Instantly setup a transfer now or for the future. Transfer can be setup as one-time or as recurring payments.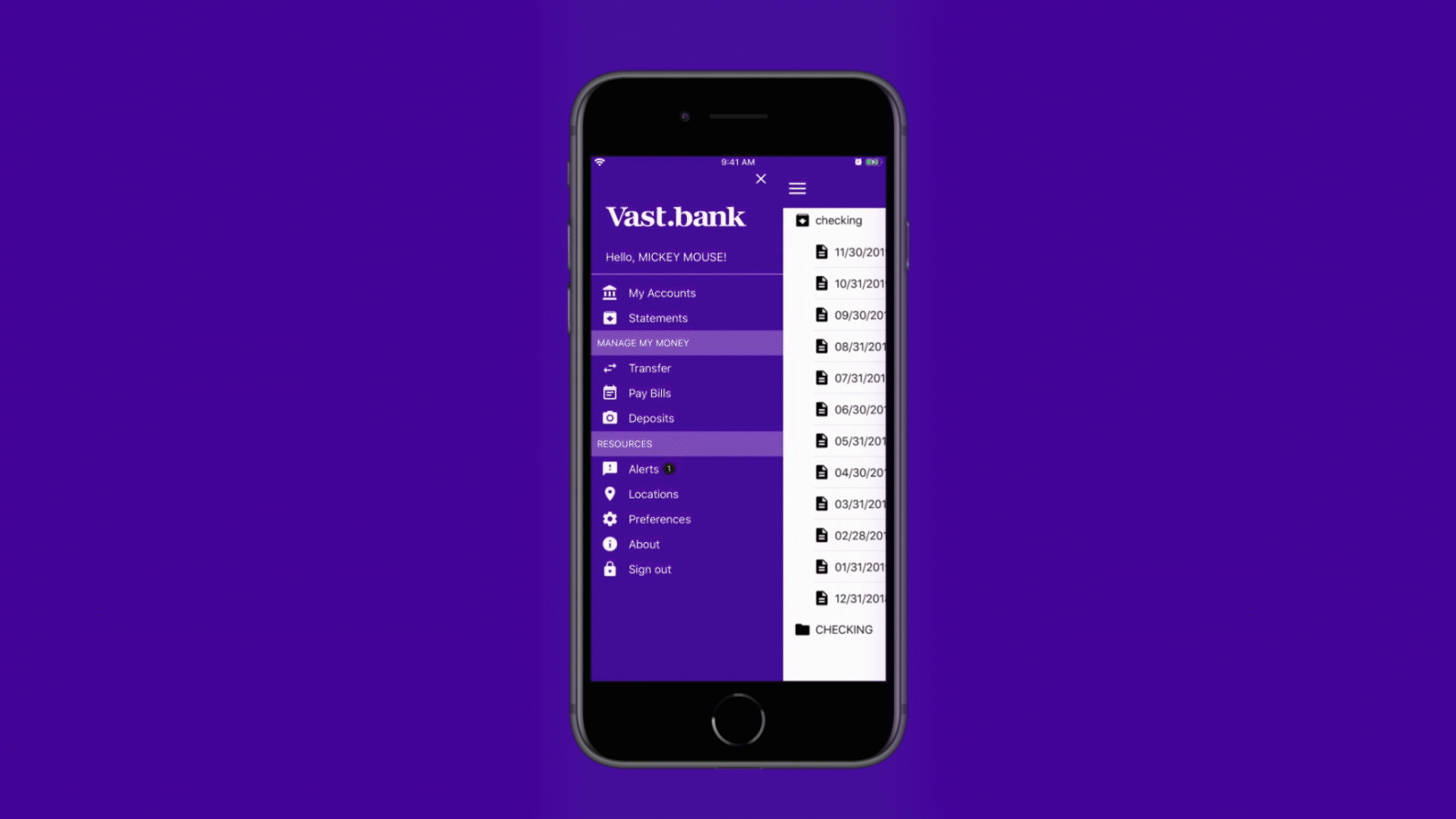 Deposit checks
Just snap a picture of your checks to securely deposit them on the Vast Bank mobile app.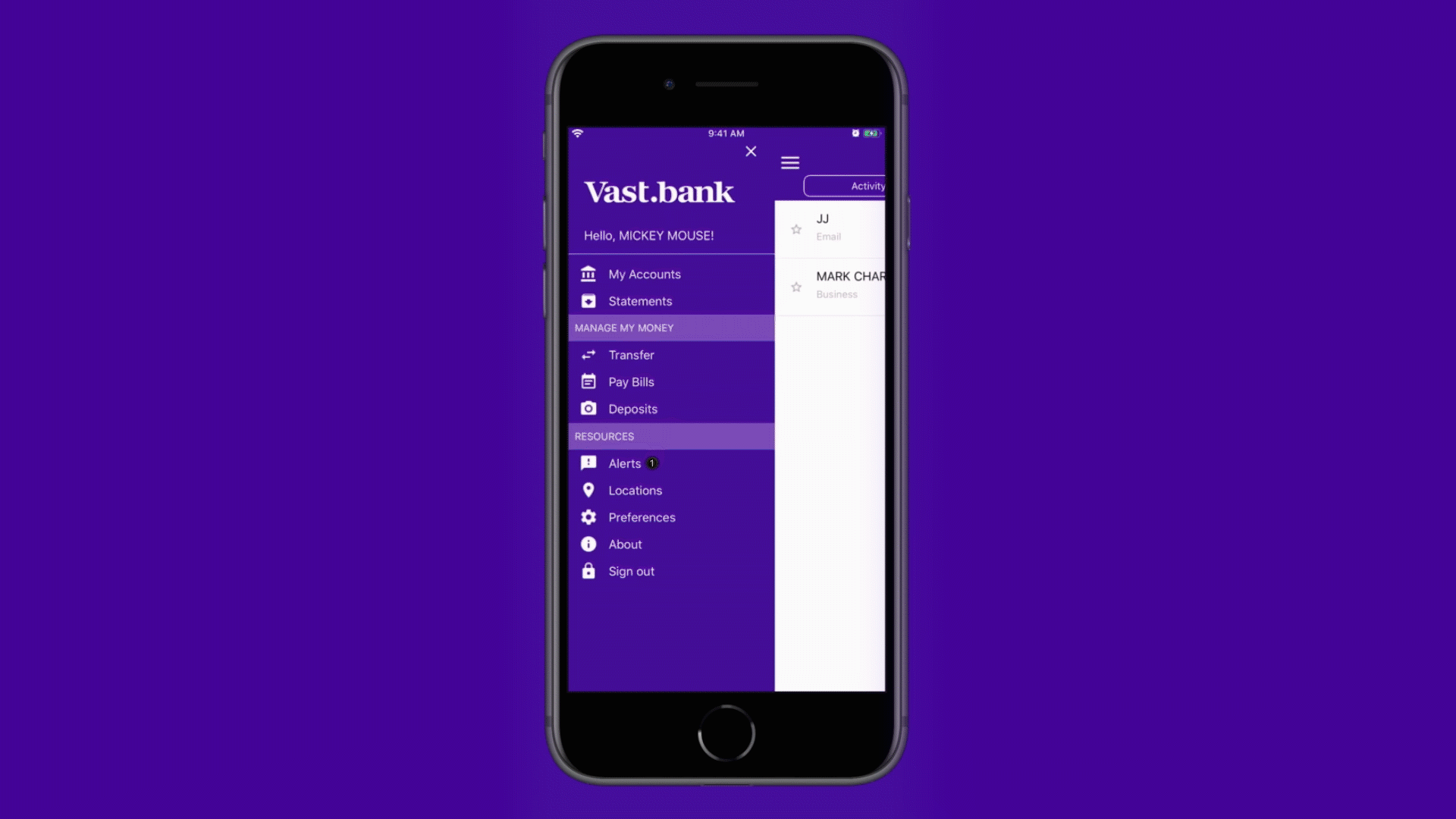 View statements
Keep track of what's important. See your statements in a few simple taps. Just like on vast.bank, you can see up to 24 months of transactions and up to 7 years of credit card and bank statements.
Setup alerts
Stay in control and setup alerts so you can monitor your balance, spending, rewards and more.