Deposit a check using your mobile device.
Mobile deposit enables you to deposit checks electronically by simply taking a photo of the front and back of the check using our Vast Bank mobile app. You'll also receive a confirmation so you know your check is processing.
How to deposit checks with the Vast Bank app
Open the app, use your fingerprint to securely sign in and select Deposit Checks.
Sign the back of the check and write "For deposit only at Vast Bank"
Take photos of the front and back of the check with your smartphone — just select the Front of Check and Back of Check buttons.
Select the account to receive the deposit, enter the amount and tap Continue.
After confirming the details, tap Deposit.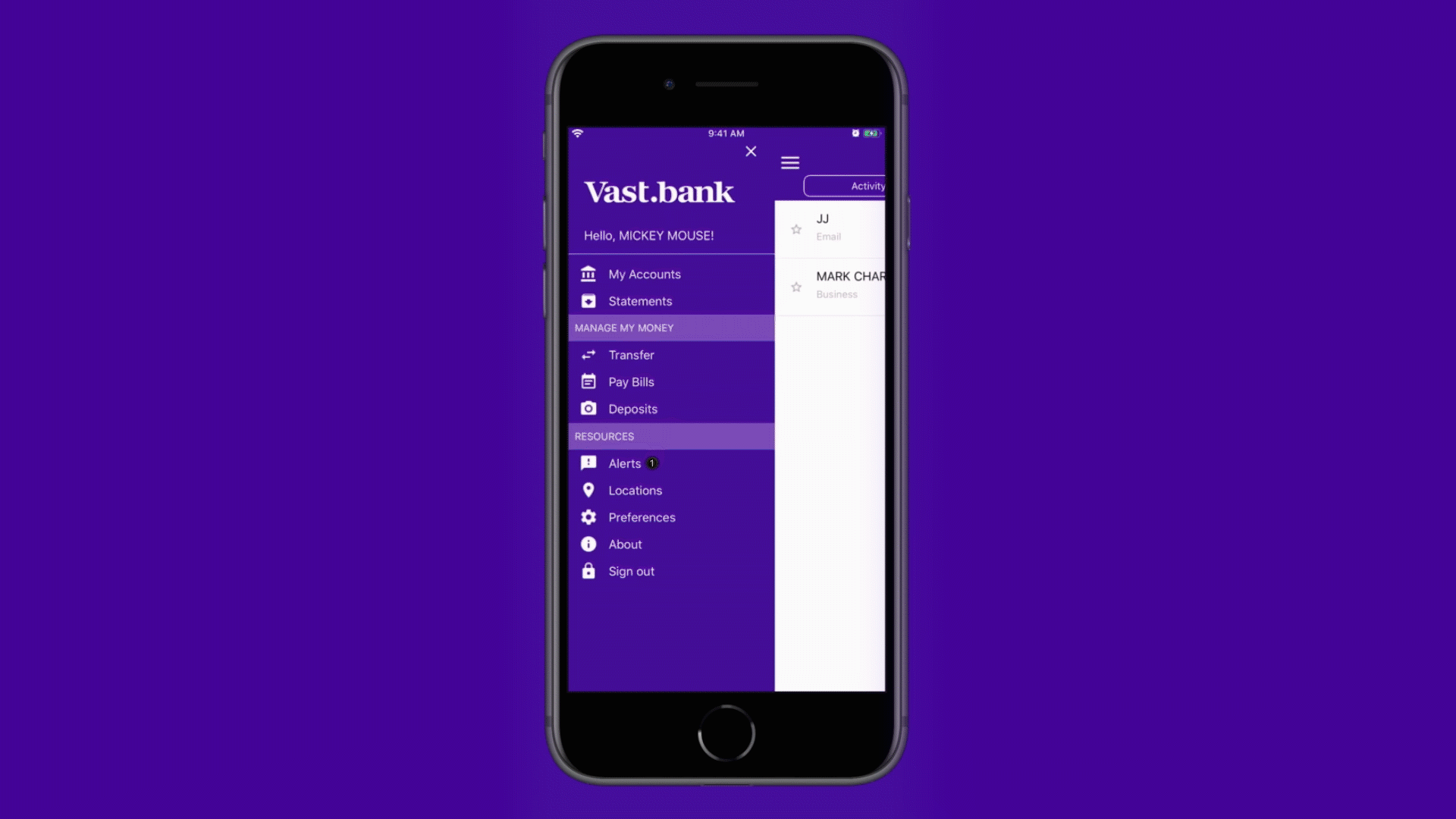 When will my deposit be credited to my account?
Deposits made before 7:00 p.m. CT Monday through Friday will be available the next business day. Deposits made after 7:00 p.m. CT or on a non-business day will be made available the 2nd business day. Note: Mobile deposits may be held if we get notification from the paying bank that funds may not be good. If the deposit is held, you will be notified by email.
What types of checks can I deposit?
You can deposit checks payable in U.S. dollars and drawn at any U.S. bank, including personal, business, and government checks. They must also be payable to, and endorsed by the account holder.

International checks, U.S. savings bonds, U.S. postal money orders, Traveler's Checks, remotely created checks (whether in paper form or electronically created), convenience checks (checks drawn against a line of credit), and cash are not eligible for Mobile Deposit.
What should I do with my check after I receive confirmation that the image has been received for deposit?
Once funds have been made available in your account, write "ELECTRONICALLY DEPOSITED on date" across the front of the check to avoid the risk of re-depositing. The date should be the month, day, and year you submitted the deposit. Store in a secure place for 30 days after your deposit and then destroy.