COVID-19 Relief for Restaurants: How to Apply for a Restaurant Revitalization Fund Grant
Are you a restaurant owner? You could be eligible for a new grant to help you recover from the economic impact of the COVID-19 pandemic.
Last updated: April 22, 2021
On March 11, 2021, the American Rescue Plan Act of 2021 was signed, providing additional COVID relief funds. Funding of $28.6 billion for Restaurant Revitalization Fund (RRF) will provide grants (RRF Grants) to eligible restaurants to help offset revenue losses. To receive funds, you will need to apply directly with the Small Business Administration. This is not a program facilitated by local, regional or national banks. We've put together this helpful guide to help you navigate the RRF grant application process.
Key details on application requirements, eligibility, and a program guide for the Restaurant Revitalization Fund (RFF) were announced Monday, April 19th. According to the SBA, a seven-day pilot period for the RRF application portal and conduct extensive outreach and training will take place over the next few weeks, as well as an application launch.
If you're an existing PPP borrower, you could be selected to participate in the Restaurant Revitalization Fund's (RFF) pilot program. The seven-day pilot period will be used to address technical issues ahead of the public launch which has not been announced yet. PPP borrowers will be randomly selected in priority groups for RRF and will not receive funds until the application portal is open to the public.
We've put together a guide to help you navigate the RRF grant process that includes important new information on the early applicant selection process, as well as eligibility requirements.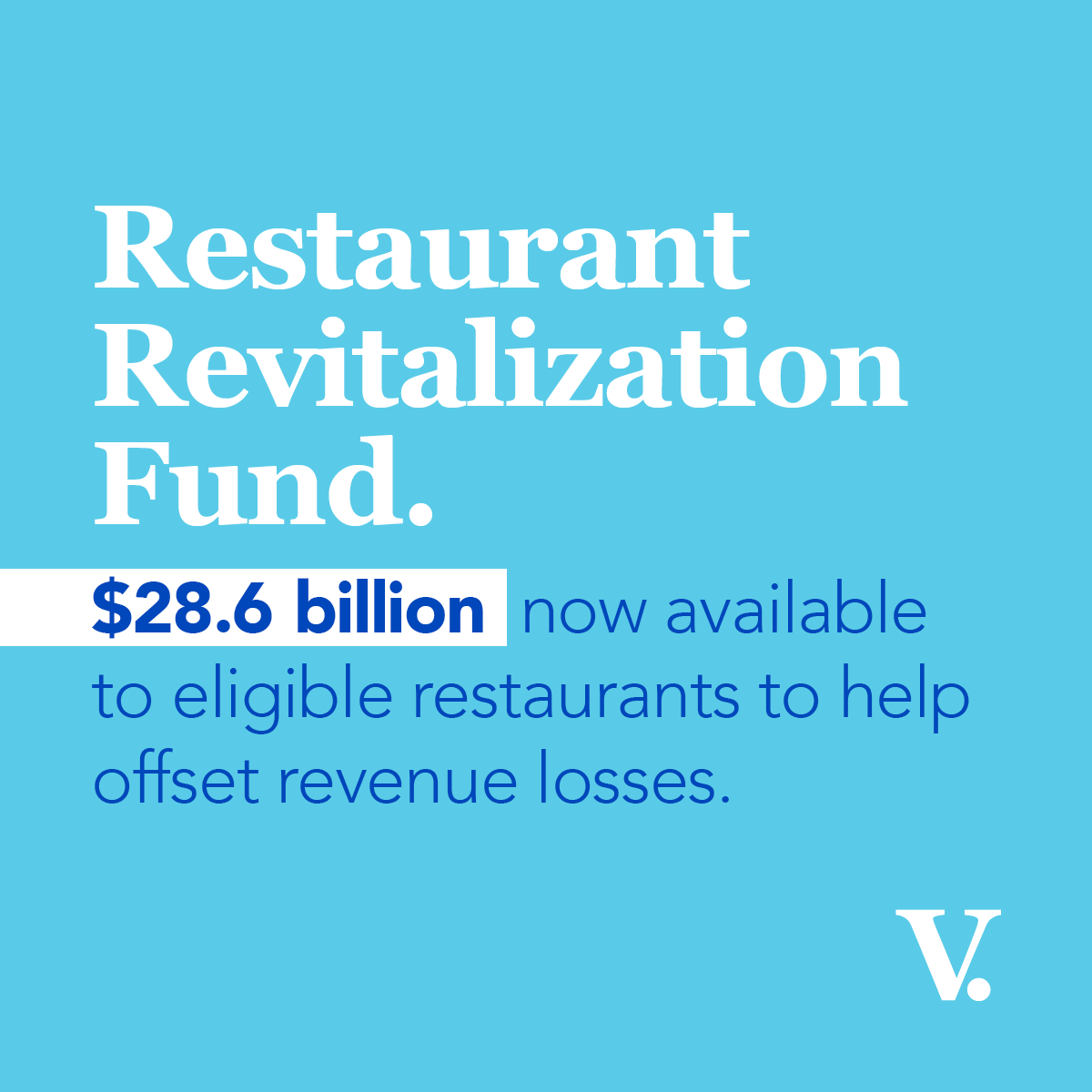 Who is Eligible?
A business is eligible for an RRF Grant if it is a restaurant, food stand, food truck, food cart, caterer, saloon, inn, tavern, bar, lounge, brewpub, tasting room, taproom, licensed facility or premise of a beverage alcohol producer where the public may taste, sample, or purchase products, or other similar places of business in which the public or patrons assemble for the primary purpose of being served food or drink. The following will disqualify a business from obtaining an RRF Grant it:
is operated by a state or local government;
as of March 13, 2020, owns or operates (together with any "Affiliated Business") more than 20 locations, regardless of whether those locations do business under the same or multiple names;
has a pending application for or has received a grant under SBA's Shuttered Venue Operators Grant Program; or
is, or is majority-owned or controlled by a publicly-traded company.
How Much Can an RFF Grant Recipient Receive?
A business that is eligible for an RRF Grant may receive an amount equal to its "pandemic related revenue loss," subject to a cap of $5,000,000 per physical location and an aggregate cap of $10,000,000. An eligible entity "pandemic-related revenue loss" means:
For most Eligible Entities, 2019 gross receipts minus 2020 gross receipts;
For an Eligible Entity that was not in operation for the entirety of 2019,

12 times its average monthly gross receipts in 2019 minus 12 times its average monthly gross receipts in 2020

For an Eligible Entity that opened between January 1, 2020, and March 10, 2021 (unless and until SBA establishes another formula)

Its payroll costs minus its gross receipts

For an Eligible Entity that has not yet opened as of the date of application for an RRF Grant but has incurred payroll costs as of March 10, 2021 (unless and until SBA establishes another formula), the amount of those expenses.
How Do PPP Loans Affect the Amount of an RRF Grant?
Any amounts received from First Draw PPP Loans and Second Draw PPP Loans will be reductions to the RRF Grant amount.
Is There a Priority in Awarding RRF Grants?
During the initial 21 days of the program, applications from Eligible Entities owned and controlled by women, veterans, or socially and economically disadvantaged individuals will receive priority with the grant application. For the first 60 days after enacted, $5 billion will be set aside for Eligible Entities with 2019 gross revenues under $500,000.
Are there Stipulations on Usage of Grant Proceeds?
Proceeds generally must use the proceeds during the covered period between February 2020 and December 31, 2021, for the following:
Payroll costs
Payments of principal or interest on the mortgage obligation
Rent payments
Utilities
Maintenance expenses, including construction to accommodate outdoor seating
Suppliers, including PPE and cleaning materials
Food and beverage expenses that are within the scope of the normal business practices
Covered supplier costs
Operational expenses
Paid sick leave
Other operational costs deemed to be essential to operations
If an Eligible Entity that receives an RRF Grant fails to use all grant funds for allowable expenses or permanently ceases to operate on or before December 31, 2021, it must return any funds that the Eligible Entity did not use for the allowable expenses.
Any amount of an RRF Grant to an Eligible Entity based on estimated receipts that are more than the actual gross receipts in 2020 must be returned.
What Certifications Must be Made When Applying for a RRF Grant?
An Eligible Entity must certify in good faith that:
the uncertainty of current economic conditions makes necessary the grant request to support its ongoing operations;
it has not applied for or received a grant under SBA's Shuttered Venue Operators Grant Program.
How Do I Apply?
While the launch date to apply has not been announced, restaurant owners and operators can start preparing now. First, work with an accountant to prepare paperwork that clearly shows your gross revenue loss in 2020 as compared to 2019.
Second, register with the government using the System of Award Management (SAM) if you have not done so already.
To get on the SAM system, owners and operators should follow these steps:
Create a login.gov user account. This login account can help you interact with the SBA and other federal agencies.
Sign up to receive a DUNS number. The DUNS number assignment is free, but it is required for all businesses who want federal contracts or grants. This typically takes 1-2 days to process.
Using your login.gov email, DUNS number, and standard business info such as your Taxpayer Identification Number (TIN) and Taxpayer Name, register with SAM. It can take up to 2 weeks to be fully set up on SAM.
Have more questions? The U.S. Chamber's Neil Bradley and National Restaurant Association's Sean Kennedy break down the new restaurant relief program.