Stimulus Checks Started Arriving This Week -- Here's How to Know When to Expect Yours
The $2.2 trillion economic stimulus payments, formally known as the CARES Act, includes Economic Impact Payments -- often referred to as "stimulus checks" -- and are already showing up in the bank accounts of qualifying Americans.
The House Ways and Means Committee estimates that the IRS will make about 60 million direct deposit payments in mid-April. The IRS announced on Saturday, April 11 that the first Economic Impact Payments had been deposited into recipients' bank accounts. This group will primarily include households whose direct deposit information is already on file with the IRS from their 2018 or 2019 tax return.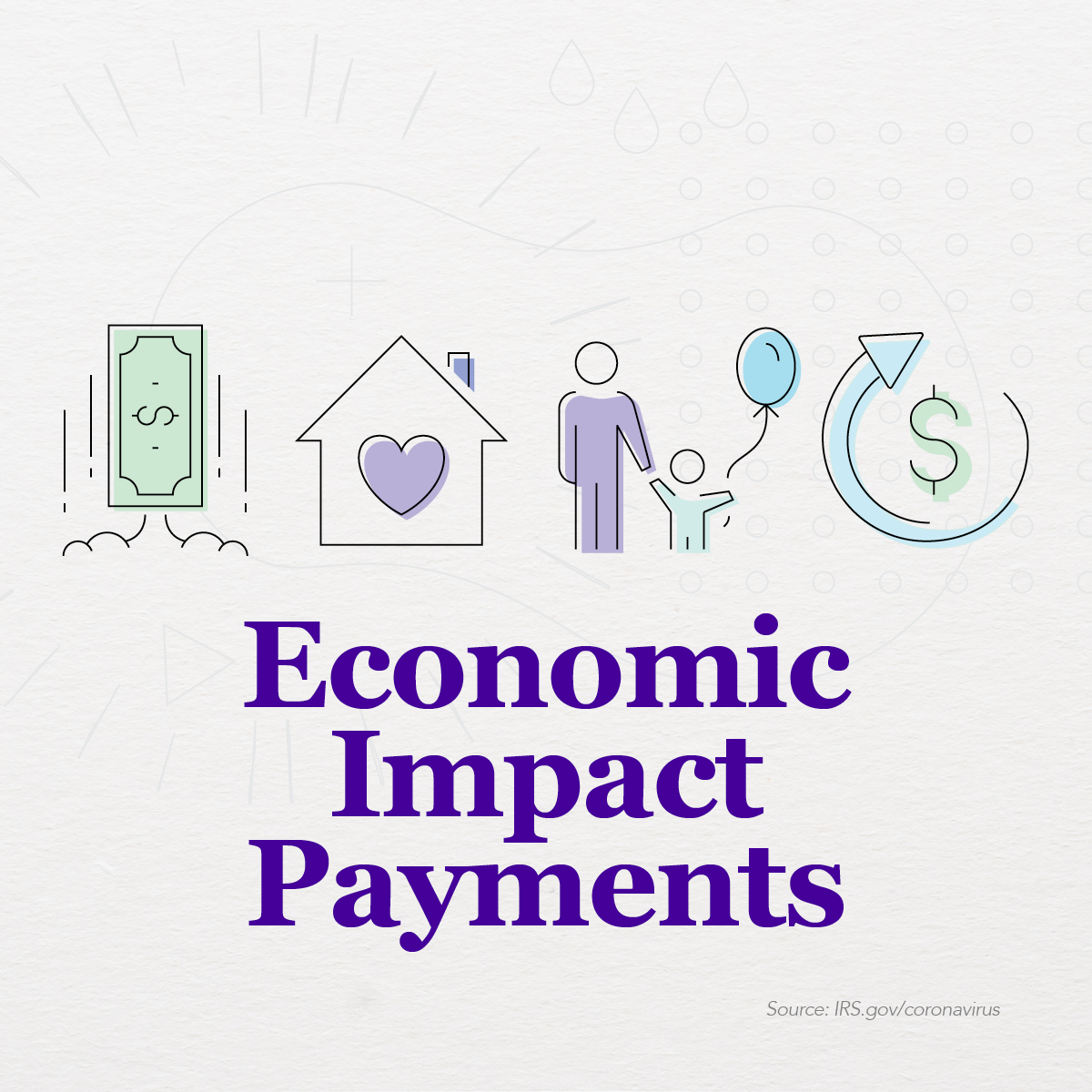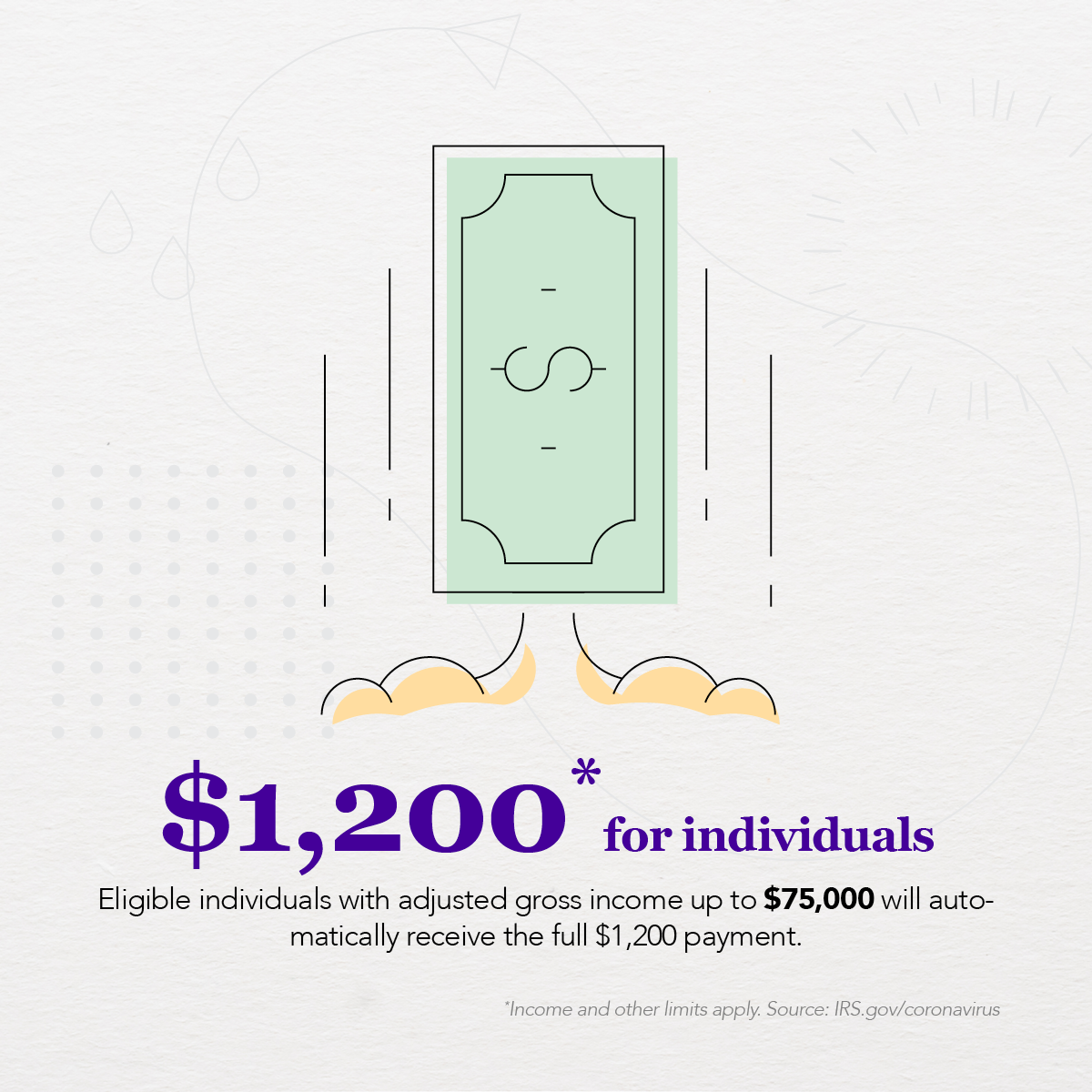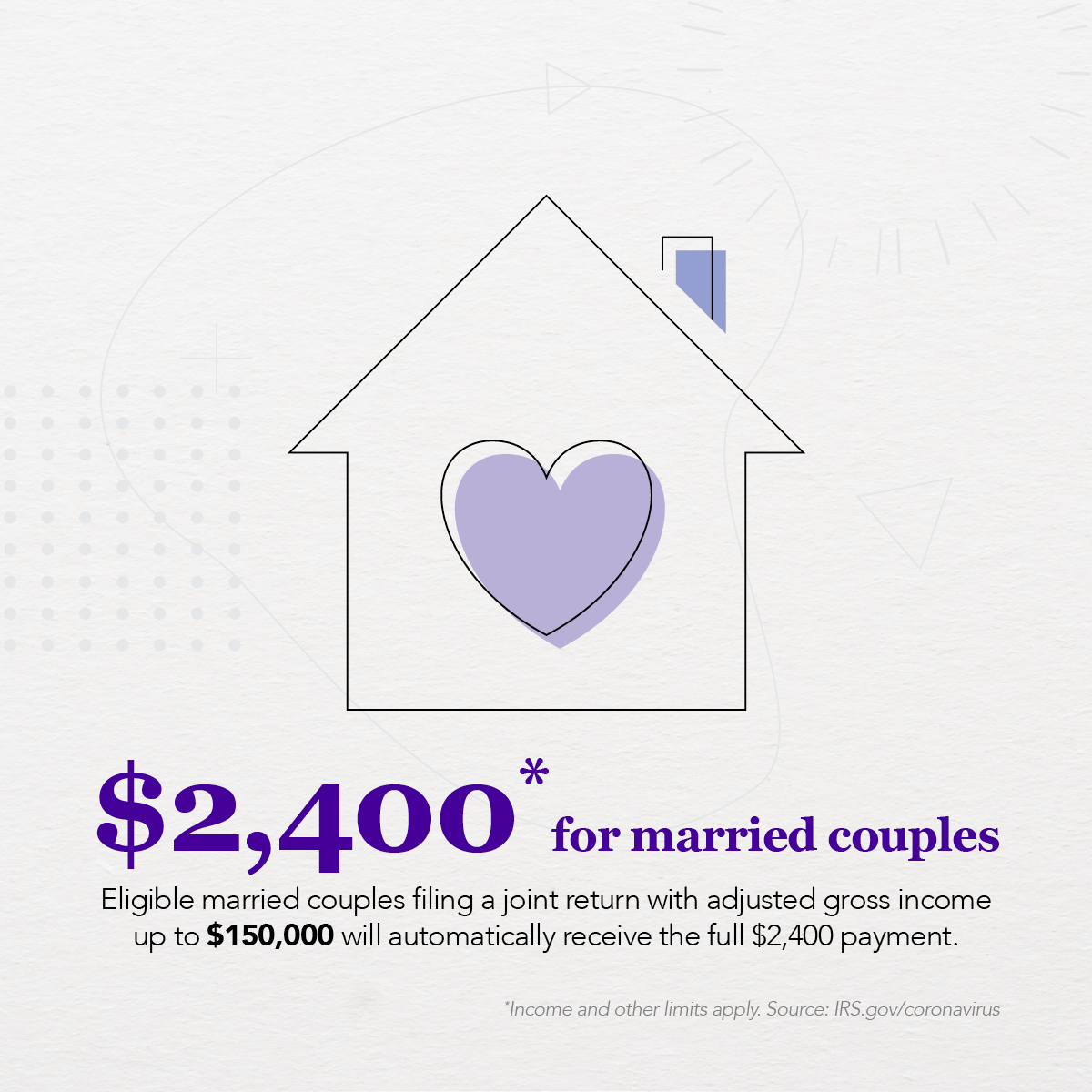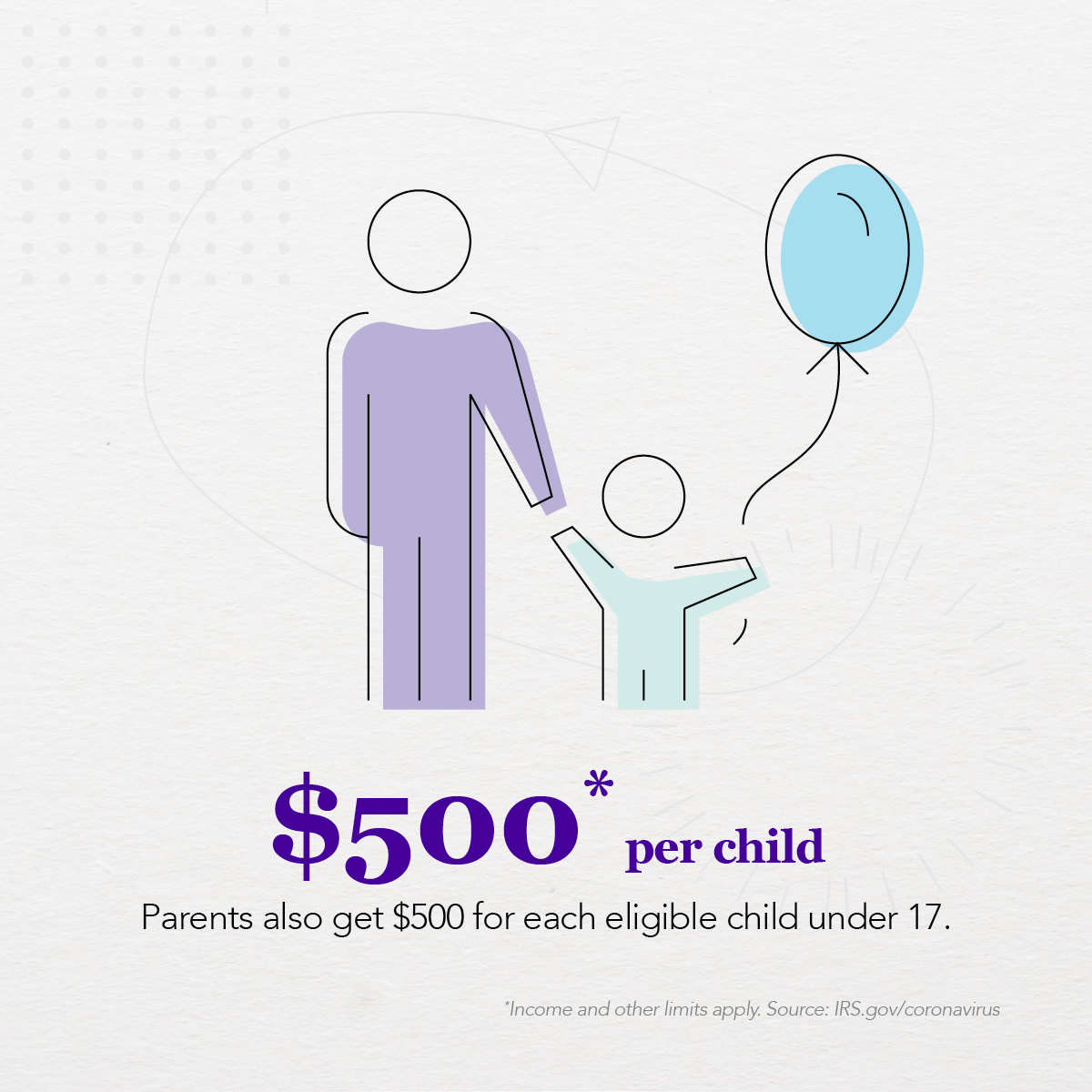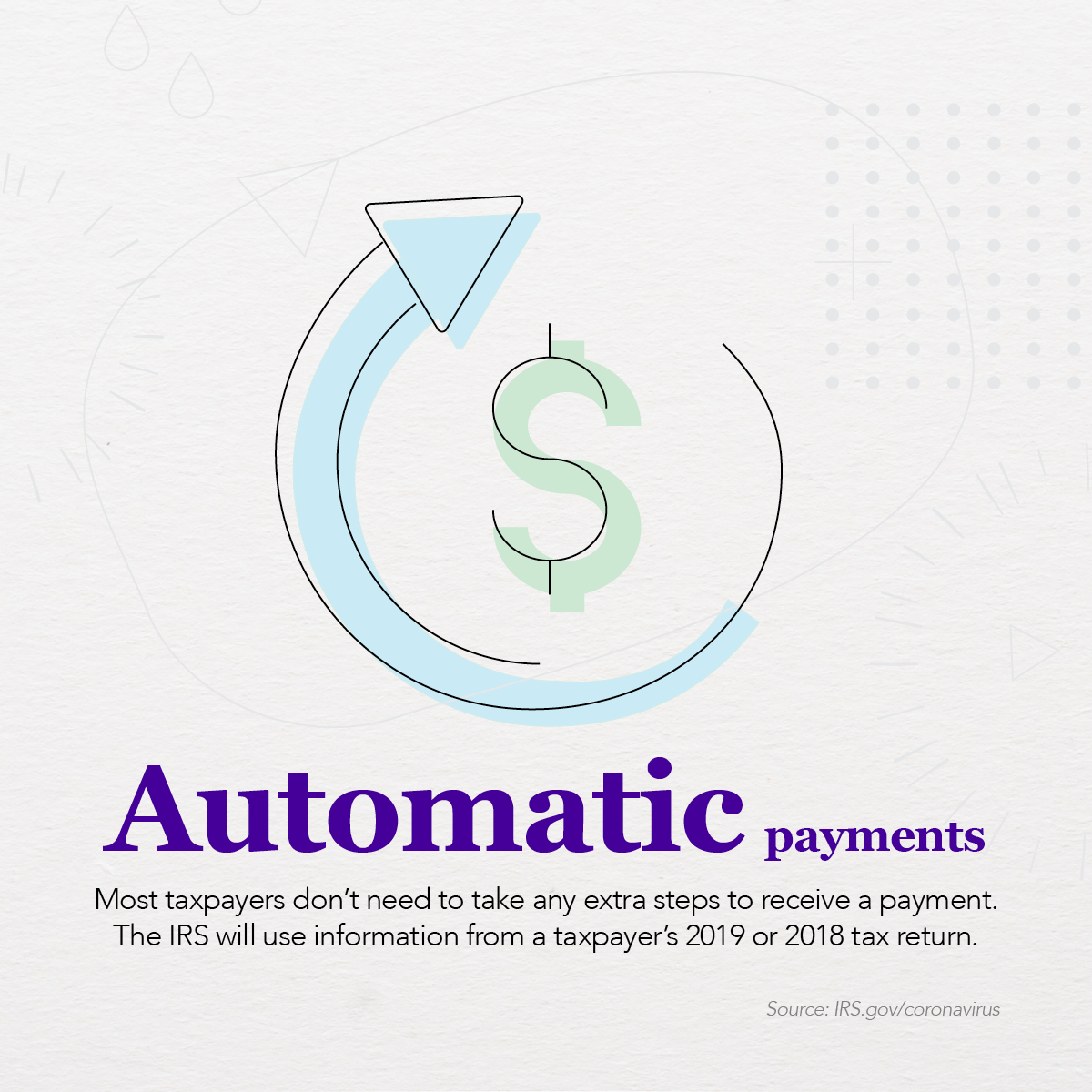 Here's what you need to know and where to get information if your payment has not yet arrived in your bank account.
$1,200* For Individuals - Eligible individuals with adjusted gross income up to $75,000 will automatically receive the full $1,200 payment.
$2,400* For married Couples - Eligible married couples filing a joint return with adjusted gross income up to $150,000 will automatically receive the full $2,400 payment.
$500* per child - Parents also get $500 for each eligible child under 17.
The IRS will make a second round of April payments to Social Security beneficiaries who don't file tax returns and receive their payments by direct deposit.
Paper checks will begin to be sent in early May to taxpayers who didn't get theirs through direct deposit, although this process is expected to take as long as 20 weeks, as the IRS has the capacity to issue about 5 million checks per week.
*Income and other limits apply. See https://www.irs.gov/ for more details.
Related: Economic Impact Payment Cheatsheet
Use the"Get My Payment" Tool
The U.S. Treasury Department and the IRS announced that an online will be available on the IRS Economic Impact Payment Web page on Friday, April 17. The "Get My Payment" web application will serve several important functions:
If you have not received your stimulus check yet, it allows you to check the status of yours, so you'll know approximately when it will reach your bank account or be mailed.
If you filed tax returns in 2018 and/or 2019 and did not provide your direct deposit information (for example, you either chose to receive your tax refund as a check, or didn't get a refund at al) you'll be able to share this information with the IRS if you choose to do so.
If your payment hasn't been issued yet, you can confirm whether you want to receive it by direct deposit or check. (Note: Direct deposit will be much faster.)
If you didn't have to file a 2018 or 2019 tax return and are worried about not getting a stimulus check, you can use the non-filers portal to submit your bank information so you can receive a stimulus payment.
Are you a Social Security beneficiary? You don't really need to do anything to receive a stimulus check. With a few exceptions -- such as SS beneficiaries with children or new beneficiaries in 2020 -- Social Security recipients will automatically receive their stimulus payments in the same manner in which their Social Security benefits are paid out.
For more information about Coronavirus Tax Relief and Economic Impact Payments, visit https://www.irs.gov/coronavirus-tax-relief-and-economic-impact-payments