Press Release: French Hen Announces Move to Vast Bank's New Downtown Location
After 40 years in south Tulsa, Owner Kathy Bondy hopes to welcome a new generation of diners
Kathy Bondy, owner of Tulsa's renowned French Hen Bistro and Wine Bar, has announced she will move to the downtown Vast Bank building after 40 wonderful years in south Tulsa. This follows Vast Bank's recent announcement that Hummingbird Coffee + Bar will open their first location in the building along with two new concepts from in the raw—a grab and go sushi concept "ITR go go" and upscale rooftop concept "In The Raw Vū." The six-story building is currently under construction at 110 N. Elgin Ave across from ONEOK Field.
Related: Thanks for Noticing: A Look into the Vast Bank Building
The new French Hen location, designed by Architect James Boswell, will occupy 2,761 square feet of the ground floor and will seat approximately 80 guests. The ambiance will be reminiscent of French Hen's current location—a warm, comfortable and intimate atmosphere perfect for an upscale business lunch or romantic dinner.
A portion of the space will offer a private dining option to accommodate up to 14 people. Larger parties of up to 50 can take advantage of Vast Bank's rooftop Rendezvous Room, which will have the option of service from the French Hen.
After 40 years in the same location, the move was a difficult decision for Bondy, who has owned the restaurant for the past eight years.
"We have had a wonderful experience in south Tulsa and have gained a devoted following of regulars whom I know all by name," said Bondy. "I look forward to welcoming them to our beautiful new space while embracing this opportunity to introduce the French Hen experience to a new generation of Tulsans."
Bondy said she was considering a move but was convinced when she began conversations with Vast Bank Chairman Tom Biolchini. "The Vast Bank team has been a delight to work with, there are wonderful tenants already lined up and the building will be stunning," said Bondy. "I couldn't hope for anything better."
French Hen devotees can expect to see the same staff and extensive wine list—and Bondy plans to keep the same menu regulars have loved for years (like the grilled duck breast and fried oyster pernod) with some new additions.
In celebration of the 40th anniversary, she is currently featuring a new monthly special as a way of testing new recipes. Some of these will make the final cut as additions to the new menu with a particular focus on small plates to make the new, larger bar more diner-friendly. Possible new additions include a tenderloin oscar crostini, French onion slider and duck confit ravioli. Bondy also plans to expand the already extensive list of French wines and put an increased focus on the restaurant's list of timeless cocktails.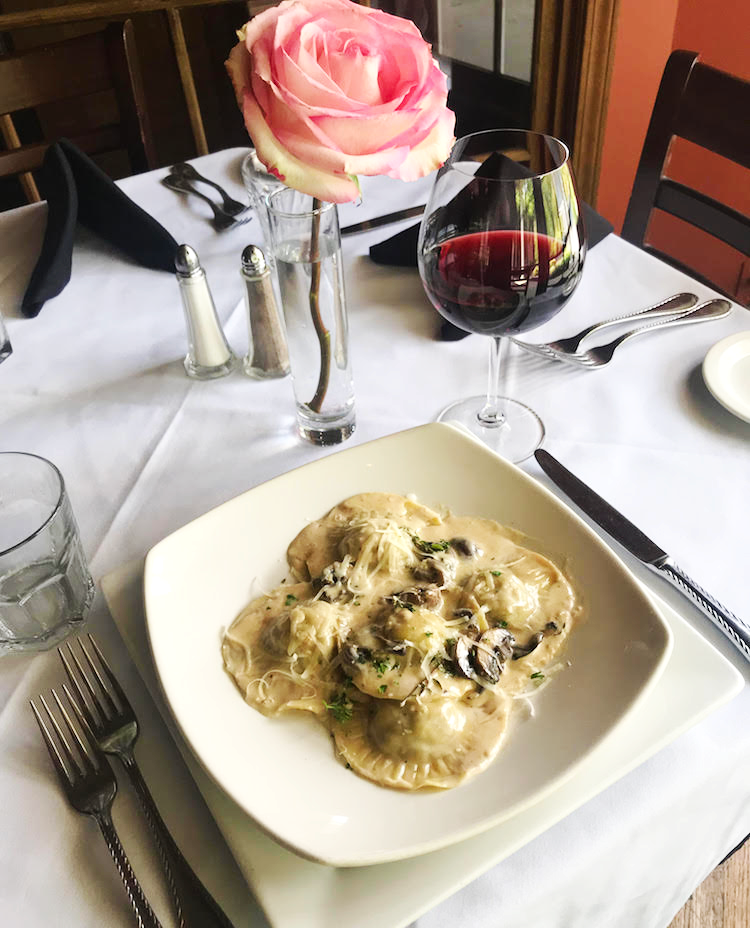 Biolchini is equally excited to bring the French Hen into the fold. "Much like our bank, we wanted to support the transformation of a Tulsa tradition and brand in the French Hen," he said. "Kathy and the French Hen have been a Tulsa staple of fine dining for decades, and we felt they would be a perfect match for our employees, clients and tenants."
The French Hen will remain at its current location at 7143 S. Yale Ave. until it moves to the Vast Bank building in mid-January 2020, just in time to get settled before Valentine's Day. Hours of operation will remain the same: Monday through Thursday (11 a.m. to 10 p.m.); Friday (11 a.m. to 11 p.m.); Saturday (4 to 11 p.m.).
About the French Hen
Celebrating its 40th year, The French Hen continues to be recognized as a gem of Tulsa's fine dining scene, serving a fusion of French and American cuisine. Its top-rated chefs regularly reinvent the menu based upon the seasonality and availability of fresh ingredients. Every dish is thoughtfully conceived and professionally prepared by hand each day. The result is a dining experience that has stood the test of time.
About the New Vast Bank Headquarters
The 100,000-square-foot building is set to be completed in December 2019 and will feature a rentable rooftop terrace, the Rendezvous Room. Each floor will feature a terrace and view of ONEOK Field. Other tenants include BKD CPAs and Advisors and Casillas Petroleum. The building was designed by KKT Architects and developed by the Ross Group.
Besides tellers who will stand at kiosks with iPads to quickly serve customers, the open space will feature curated contemporary artwork from Orth Contemporary, Hummingbird Coffee + Bar, grab-and-go sushi from itr go go and upscale sushi from in the raw Vū. The ground level will also include a complimentary co-working space that downtown professionals and entrepreneurs can use for off-site meetings.
About Vast Bank
Vast Bank is a family-owned, multigenerational financial institution based in northeast Oklahoma that takes pride in personalized customer service, flexibility, trust, and community involvement. With almost four decades of service, Vast Bank continues to build on a legacy of strength and integrity for its customers by offering unique products, competitive rates, and quick, local decision-making that has helped it stand apart. For more information, visit www.vast.bank online.
_____
Media Contact
Meredith Poling, Propeller Communications
918-346-4084 | meredith@thinkpropeller.com